Milot Gashi veröffentlichte Projekt-Forschungsergebnisse aus Area 3 – Cognitive Decision Making, auf der Fourteenth International Conference on Advanced Cognitive Technologies and Applications – COGNITIVE 2022 und im MDPI Journal of Sensors.
Im Artikel stellen wir MEDEP vor, ein neuartiges Framework zur Erkennung von Wartungsereignissen, basierend auf Pruned Exact Linear Time (PELT)-Ansatz, der eine niedrige Falsch-Positiv-Rate (FP) und eine hohe Genauigkeit im Allgemeinen verspricht. MEDEP könnte dabei helfen, automatisch durchgeführte Wartungsereignisse anhand der Abweichungen in den Condition-Monitoring-Daten zu erkennen.
"MEDEP: Maintenance Event Detection for Multivariate Time Series Based on the PELT Approach" was coauthored by Milot Gashi, Heimo Gursch, Hannes Hinterbichler, Stefan Pichler, Stefanie Lindstaedt, Stefan Thalmann. https://doi.org/10.3390/s22082837
"No Time to Crash: Visualizing Interdependencies for Optimal Maintenance Scheduling" was coauthored by Milot Gashi, Belgin Mutlu,  Gursch, Stefanie Lindstaedt, Stefan Thalmann.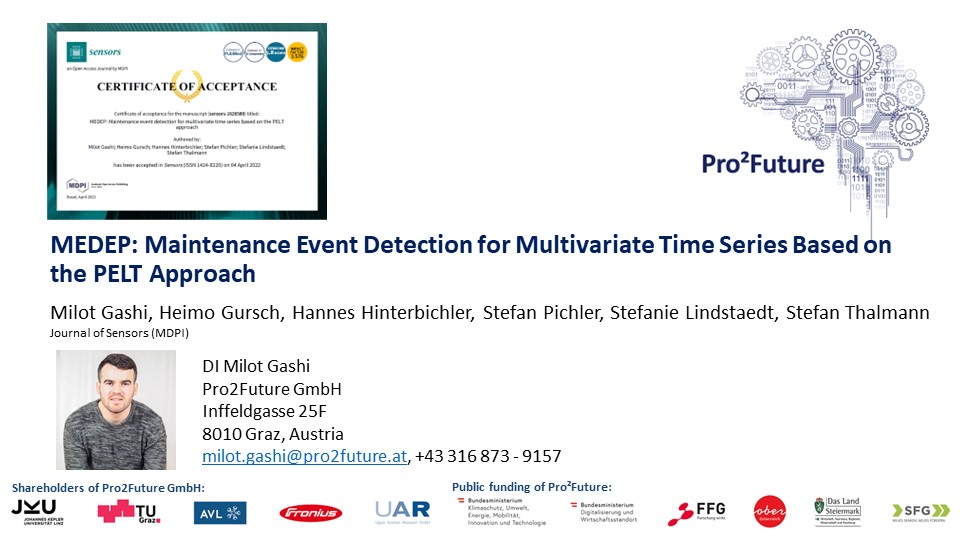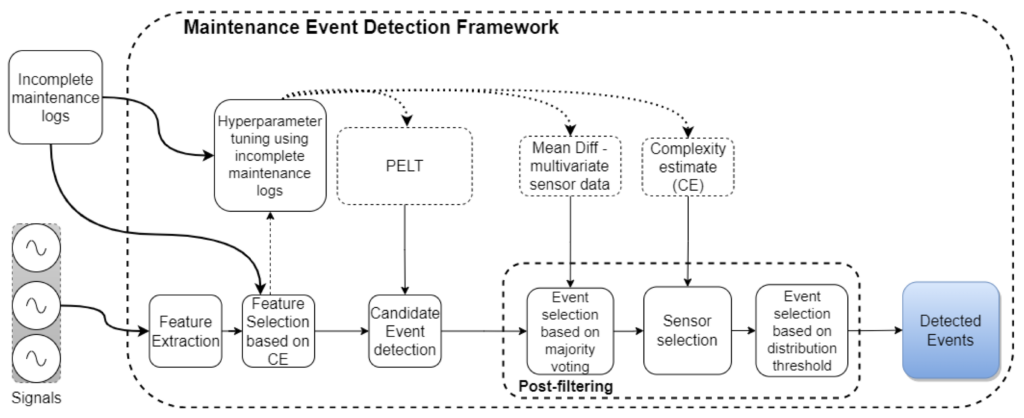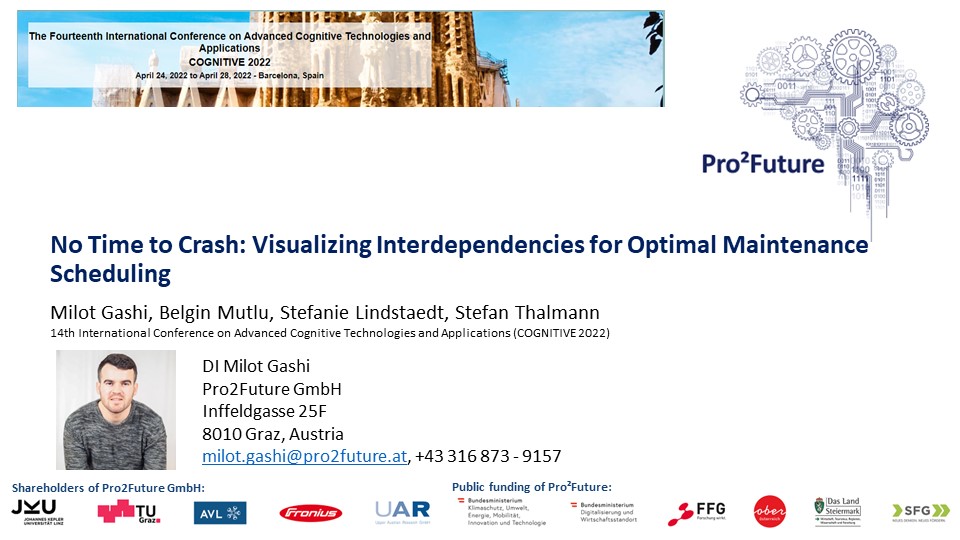 COGNITIVE 2022 und MDPI Journal of Sensors